Today we at Shop Tennyson are recognizing Equal Pay Day.
What exactly is Equal Pay day? Equal pay day represents how far into the year a woman must work in order to earn what a man earned in the previous year. It's a day to bring awareness to the pay gap and to keep the conversation going.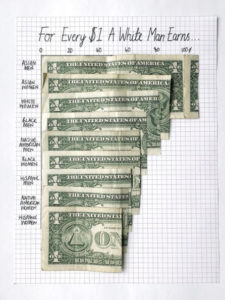 In honor of Equal Pay Day we went out and spoke to a few of Tennyson's hard working women. Some of these women are store owners, other are enthusiastic employees, all amazing women who deserve equal pay.
Denver Cat Company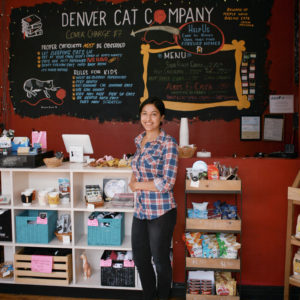 Sana is the owner of Denver Cat Company. She's a cat whisperer, barista, hostess, and shop owner all at the same time. Today, Sana was vigilantly watching for signs of colds among the cats in the cafe. Turns out cats can catch colds too! After a long day at work, Sana goes home to a couple of her own sweet little kittens.
Second Star to the Right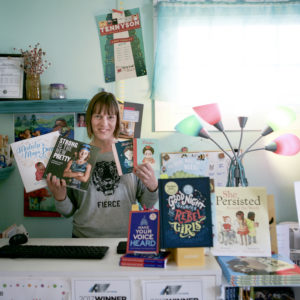 Amanda works at the Second Star to the Right book store, and she really knows her stuff. We talked about books and stories meant to empower women and little girls. Her knowledge and excitement about books was inspiring. She's a book lover, mother, daughter, friend, and all around exceptional woman.
Ohana Yoga & Barre
Alyssa is the founder and CEO of Ohana Yoga and Barre. Alyssa has such an amazing story! She's lived all over the world, has two degrees, is a yogi, skydiver, business owner, and mother. Additionally, Alyssa is just a wonderful person. She's incredibly kind, and supportive of the Ohana community and always looking for ways to spread the love she has experienced in her life.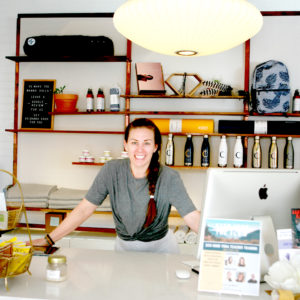 It was great to get out and celebrate just a few of the women who keep this community going. Tennyson wouldn't be the fun, vibrant place it is without all of the phenomenal women who live, work, and play here!
We'd love to hear about you and your connection to Tennyson!