Denver's food critics have spoken and the Tennyson Berkeley neighborhood is buzzing with award winning restaurants and some of the Mile High city's best food and drink offerings.
Earning recognition as Westword Magazine's 2016 Best New Restaurant Neighborhood, Berkeley Tennyson has amassed an enviable collection of award-winning eateries, cafes and specialty shops. As a mix of old haunts and new, our 'best-of' list is a nod to foodie friends, of all tastes, in pursuit of the best bites Denver has to offer.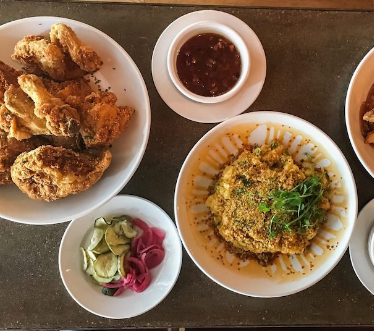 Block & Larder - Dining Out Denver's Best Fried Chicken
Opened by brother's Jason, Aaron and Lucas Forgy of craft beer Freshcraft fame, the rustic Tennyson restaurant takes a real, family-style approach to it's meat-centric menu offerings. Battling its way to the top of the city's fierce fried chicken competition, Block & Larder's Sunday night fried chicken dinner is the perfect way for any weekend warrioring Coloradoan to wind down with a generously plated homestyle meal.
---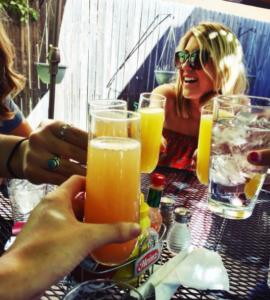 DJ's Berkeley Cafe - Westword's Best Breakfasts in Denver
Ten years in and this fuss-free cafe is still earning breakfast accolades. Opened by two Colorado Brothers (Jason and Devin Stallings), DJ's Berkeley Cafe toasts it's way to the top with all the best breakfast favorites - deliciously rich Eggs Benny, fruit-topped pancakes and waffles, breakfast quesadillas, along with brunch and lunch offerings as well. Our favorite? The pulled pork benedict. Warm, cozy, friendly this neighborhood favorite never seems to disappoint.
---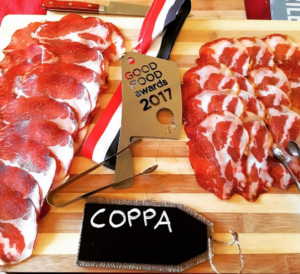 il Porcellino - Good Food Award's 2017 Best Smoked Head Cheese & Coppa
As the neighborhood continues to grow, specialty shops are sprouting up and this is one sandwich shop / house-made salumi joint we couldn't love more. Cured in house, il Porcellino (pronounced ill-por-chuh-LEE-no) crafts sandwiches of the finest meats with innovative ingredients and a special attention to detail rivaled by few. Not only did they win national recognition this year for their curing program, the Tennyson storefront was also honored with Westword's Best Sandwich shop in 2016.
---
Next time you're looking for some great eats - don't forget to try the award winning restaurants in Tennyson Berkeley - you won't be disappointed.