How did you get your start?
The three of us as owners of Call to Arms Brewing Co. (Chris Bell, Jesse Brookstein, and Jon Cross) have been involved in the beer industry for close to 30 years combined, and we met while working together at Avery Brewing Co. in Boulder, CO. Having worked in all facets of the industry from distribution to brewing/cellaring/packaging to taproom service and all points in between, we ultimately decided to open a brewery of our own vision with the chance to leave our personal imprint on the craft beer community we love.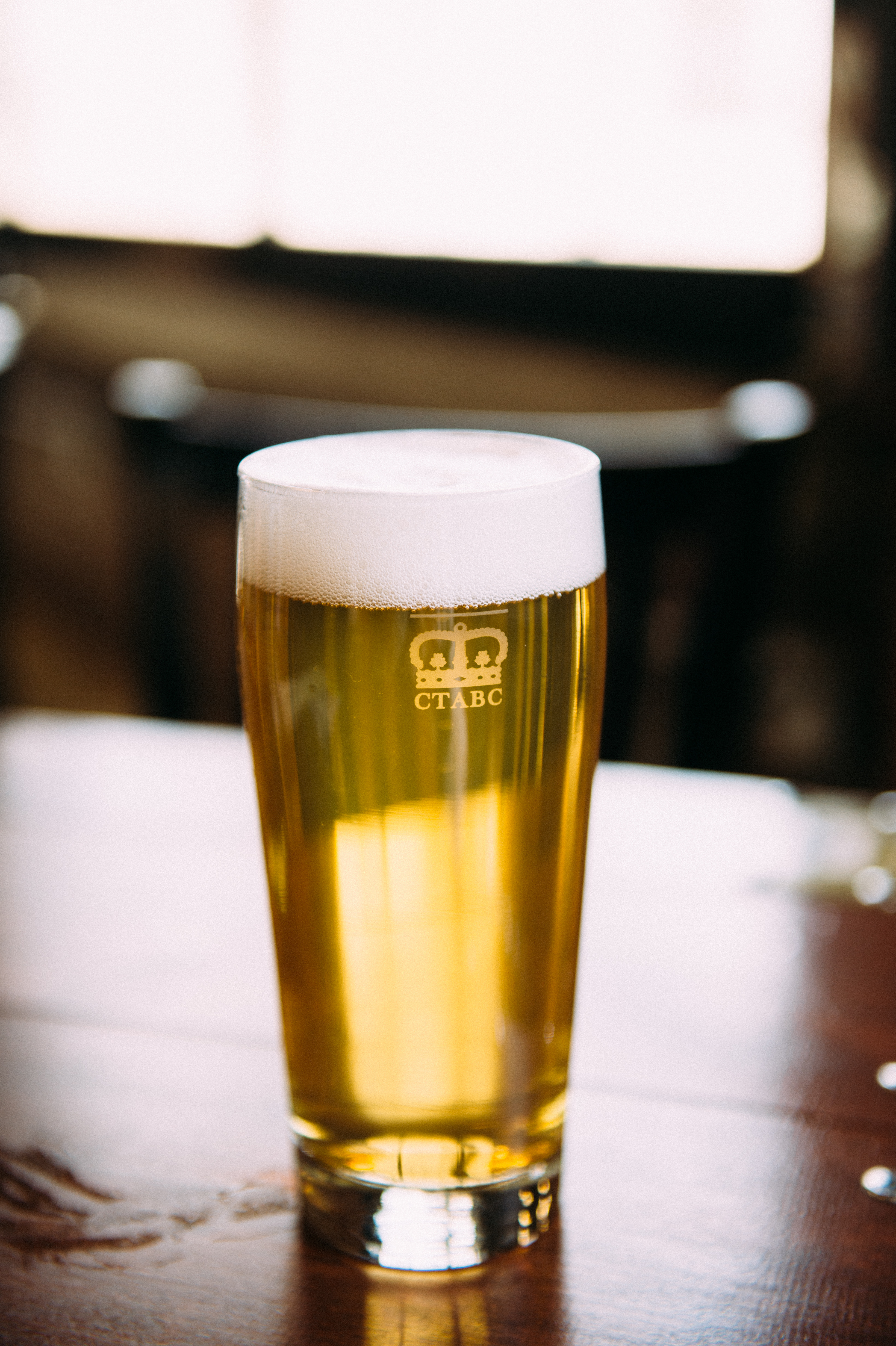 What about your business inspires you?
Prior to opening Call to Arms we scoured the entire city of Denver looking for the right neighborhood to open Call to Arms, and time after time we found ourselves coming back to Berkeley and Tennyson St. We were certainly naive to write our business plan around a street we had very little chance to landing on but we really saw our concept working incredibly well within the close-knit community on and around Tennyson St. As we've continued to meet more and more people from the neighborhood we've seen even more community support that we could have initially expected - and it's those interactions that truly inspire us. We've seen young kiddos go from strollers to knowing our names, we've formed incredible relationships with local businesses and business owners up and down Tennyson, and we're proud to host a number of community-focused events in the CTA taproom. We're a brewery that hopes to appeal to people of all ages and palates, and Tennyson makes it very easy for us to pull that off.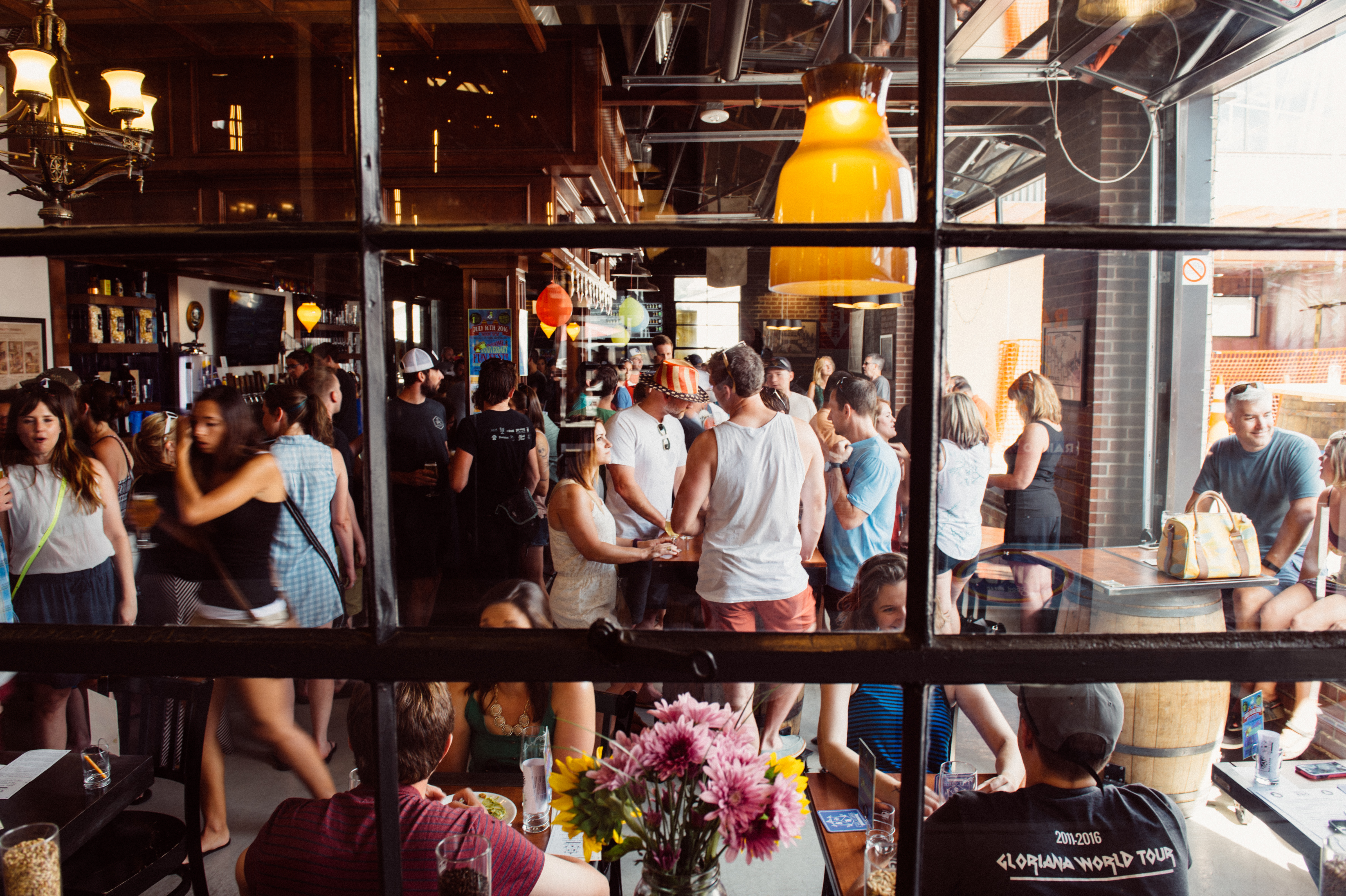 What's the most exciting thing about being in the Tennyson / Berkeley neighborhood?
Apart from the above answer, we're incredibly proud to brew a beer that's poured exclusively on Tennyson St. The beer is called Tennyson Standard Kolsch, and the idea itself came from Drew and Leah Watson, the wondrous owners of Tennyson's world famous Hops and Pie. They offered up the idea, and seeing as though it's exactly in line with our motto of "Quality. Community. Camaraderie.", we added the beer to our brew schedule immediately! We're now fortunate to have the beer regularly on tap at Hops and Pie, Local 46, and our building neighbors, Mas Kaos Pizzeria + Taqueria. Additionally we've been able to pour the Standard at Berkeley Untapped, Biju's, Book Bar, and The Oriental.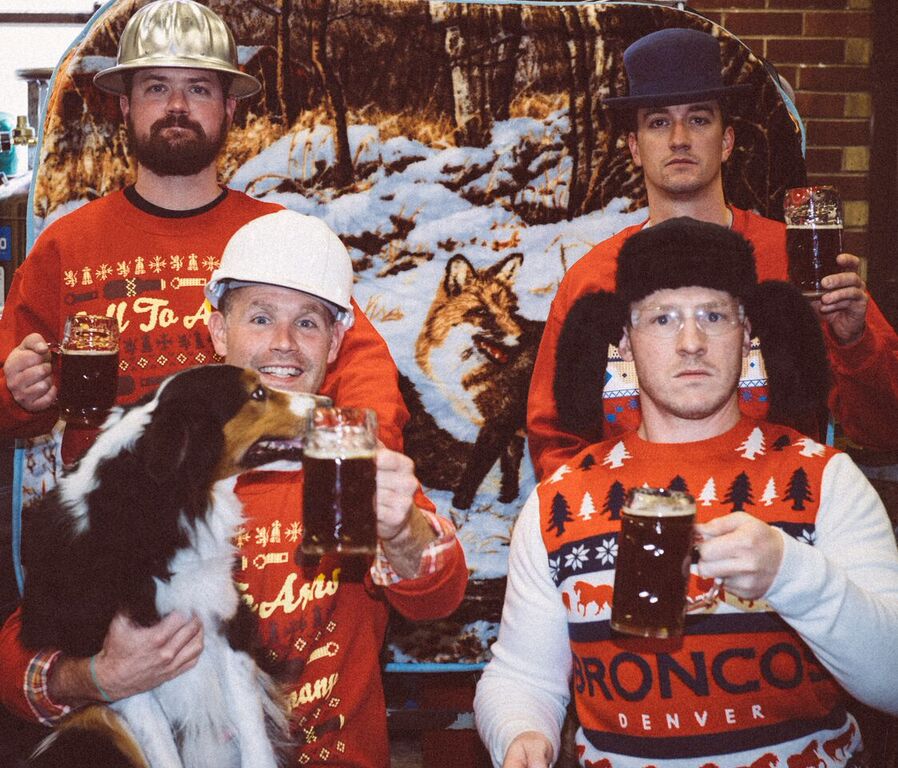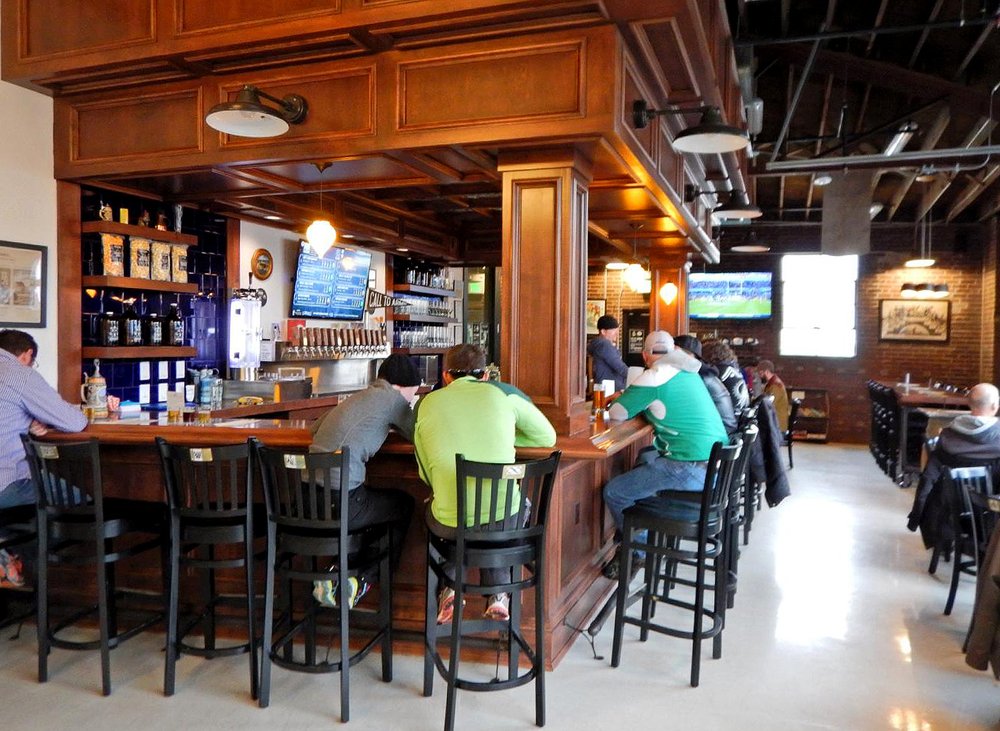 Name a fun or little known fact about your business
The name Call to Arms has several layers of meaning to it. First and foremost it's a nod to our opportunity to blaze our own trail in the craft beer community - essentially the brewery acting as our personal call to arms. Additionally we wanted our taproom aesthetic to match that of an old English Pub, which lines up with our concept of "Old-World Meets New." Many old English pubs have the word "arms" in their name which is a variation of "alms" - in regard to the alms houses that housed older and poorer folks of a certain trade or region. Third, and probably most visible, we wanted to say thanks to our families for all their support throughout the opening process, and our CTA logo displays the three crests of our families' coats of arms.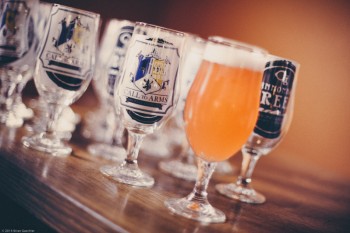 What are some of your favorite places to go on Tennyson?
Berkeley Untapped, Hops and Pie, Local 46, and Small Batch Liquors have all been incredibly supportive of us since before day one, and we always enjoy popping in each of those places for some suds (and grub). Il Porcellino has also been an amazing company to work with and we've been lucky enough to host them at CTA for meat & beer pairings, a local CSA (which we dubbed "Community Supported Artisans"), and even a collaboration beer and salami where we aged the salami with one of our barrel-aged lagers and released the beer and salami on the same day. Downpours keeps us fueled when not drinking beer. Fireant Studio put this entire Shop Tennyson website together which is fantastic and completely selfless. Chuck's Barbershop is legendary and Chuck is a Tennyson OG. And we have five pizzerias from 36th to 46, so yeah, that's awesome.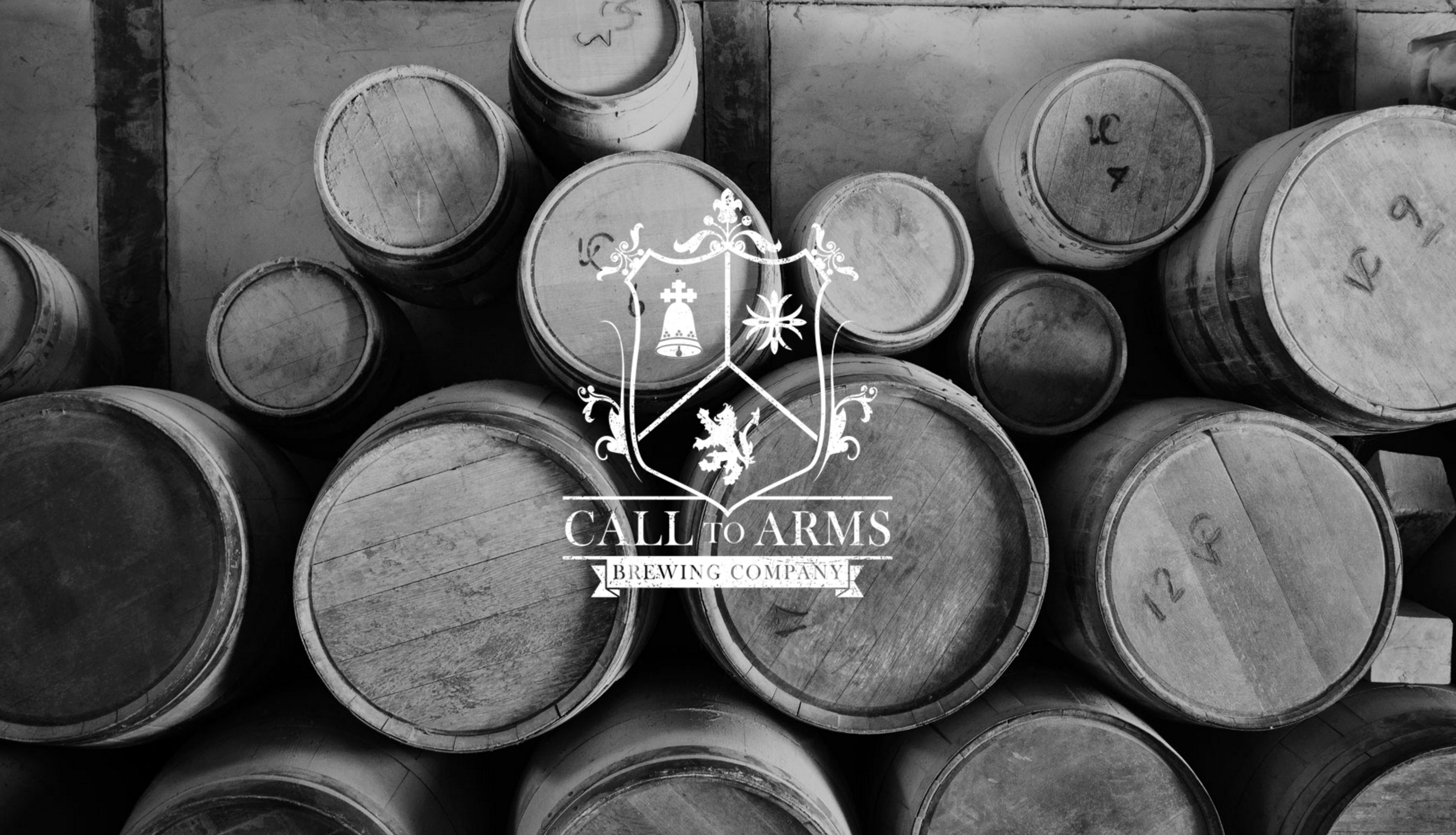 When not at work, we can find you…
Jon is gold panning. Chris is gardening. Jesse is critiquing pizza. And we're all watching Step Brothers.
What excites you about the future of your business and the neighborhood?
As I'm writing this I'm realizing even more how incredibly proud we are to be a part of Tennyson St. Our patrons and neighbors have been in our corner from the beginning, and we have such a tremendous wealth of creative and caring businesses up and down Tennyson St. And as fans of beer (duh) and east coast-style subs, we're all beyond excited for Grateful Gnome to open across from The Oriental. The owner, Dan, and his Head Brewer, Bess, are great people with exciting plans for the northern part of our Tennyson business district.